1,000+ SAMPLES Replayed since 1996
SCORCCIO produces highly accurate Recreations of Music/Vocals for EDM, House and Pop music labels, producers, artists & DJ's. Including top clients:
DIPLO, THE PRODIGY, SAM SMITH, PITBULL, STEVE AOKI, FATBOY SLIM, DEFECTED, ARMADA, CR2, SONY, UNIVERSAL, BMG, ULTRA, MINISTRY, CAMELPHAT, DISCLOSURE…
Sample Replay Video Showreels
SCORCCiO Sample Replays:
we can match ANY original recording...
Listen to our Showreel and compare the originals vs SCORCCiO replays
Mark Summers is the CEO and Chief Sample Replay Producer at SCORCCiO, highly regarded as the world's leading authority on sample recreation by the entire music industry. He is also a guest lecturer and masterclass presenter on sample replay production, sound engineering, DJ culture, sampling and the dance music industry to BA and MA students at universities throughout the UK, plus guest speaker at the New Music Seminar in New York.
Combined with our replay service
We offer the one-stop solution for ALL your sample replay and publishing clearance needs. 
SCORCCiO can replay your sample PLUS take on the task of publishing clearance with ease,  via our special in-house Publishing Clearance Service. Our strong contacts with the world's biggest publishers provide you with the advantage of getting fast clearances.
SAMPLE REPLAYS + PUBLISHING CLEARANCE =
THE #1 COMPLETE SERVICE!​
some of OUR Record label CLIENTS;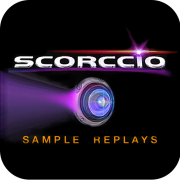 The Sample Replay Process
STEP5: DELIVERY – COMPLETION
REWORKINGS, Interpolations & Soundalikes
With our direct access to Oxford University Professors of Musicology, your track will have a legal seal of approval.
SCORCCiO can offer a unique replay production: Recreate the same sounds as heard on the original sample, made with the same instruments but musically transformed into a brand NEW original recording… with NO need for any publishing clearance!
The World's #1 Service for Sample Recreations
The service we provide enables producers to completely circumvent the problem of mechanical copyright clearance.
We recreate samples and replay music like nobody else can. The FIRST: Since 1996. The BEST: top level skilled vocalists, musicians, sound designers and production crew. That's why we have always been the Music Industry's NUMBER 1 choice for sample replays!